It's hard to pick and choose clips from amongst the thousands of productions you've been a part of for nearly 40 years, but here are a few highlight samples of what we do.   Please take a look at some of the others also posted on the IMS YouTube and Vimeo channels.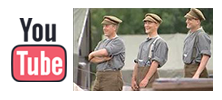 World War I / Miniseries / "Great War Project" IMS supplied the bulk of the uniforms and related props for this CBC miniseries produced by Galafilm.  This involved kitting out over 100 participants with WWI Canadian battledress and webbing and providing correct insignia and badging.  Click to view a short compilation of scenes. 


Military Academy / TV Movie / "Cadet Kelly" We provided all of the cadet and instructor uniforms for this extremely popular Disney movie, along with all of the uniforms and associated props for the USMC and Army marching bands, along with white drill rifles, flags and pennants.  Click for a short compilation of scenes on the IMS Vimeo channel.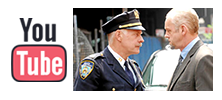 Police and SWAT / Feature / "16 Blocks" IMS costumed all of the uniformed police and ESU (SWAT/ ERT) members right down to the windbreakers for the detectives, their badges and badge holders along with the FDNY ambulance personnel. Click for a short compilation of scenes on the IMS YouTube channel.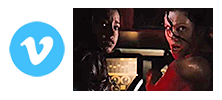 Picture Vehicles / Feature / "Alien vs. Predator 2: Requiem"  IMS supplied all of the military picture vehicles for this feature film in the 'Alien' franchise, including all the genuine military Hummers (HMMWVs) and the hero vehicle used for interiors and exteriors – our 8×8 armoured 'Stryker' LAV prototype.  Click to see some vehicle action from the film.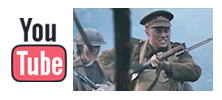 World War I / Commercial / Unaired Superbowl Spot Every department of IMS worked full out on this multimillion dollar commercial which we did all the costuming and props for along with the bulk of the armouring and setdec.   Click for an edit of key scenes from the finished product on the IMS YouTube channel.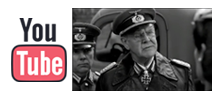 World War II / Short / "Mona Parsons" IMS provided all the uniforms and related props for this short and many others from the 'Historica Minutes' series shown all over the world. Click to view the short on the IMS YouTube channel, and be sure to check out the other 'Historica Minutes' shorts there.